Colleen Marchbank is a seasoned and sincere real estate professional providing her clientele with top-notch customer care for 20+ years. Throughout her career, Colleen has built an entirely referral based business by coupling her genuine care for people with industry experience, vast real estate knowledge, savvy negotiation skills, creativity and a drive to work hard for the clients she truly values.

Colleen is a graduate from San Jose State University with a degree in Business Finance and Economics. In the Fall of 2001 she obtained her real estate broker's license and opened a boutique real estate and mortgage company in Los Gatos. Today Colleen is a Broker Associate at Keller Williams in Santa Cruz.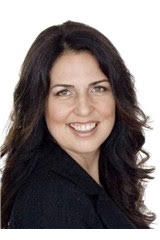 Katie Garner, Real Estate Advisor with Keller Williams is the newest addition to Colleen's team. She has 6+ years of Real Estate experience coupled with residential appraising, and a degree in Psychology from UCSC. Her history of success in consistently achieving Sales targets is directly related to her ability to maintain business relationships and managing client satisfaction. She is well-versed in designing and executing sales and marketing plans, analyzing market trends, and prospecting and capitalizing new sales opportunities. Colleen's team members are successful in achieving win-win outcomes through analysis of customer needs and identification of innovative and cost-effective solutions.